Water Treatment Test Kit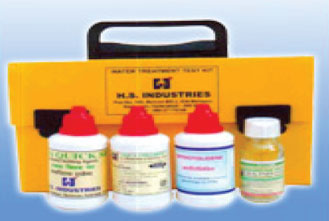 We are the manufacturer and supplier of Water Treatment Test Kits. It is very much useful In Flood affected areas. It contains following items.
Aqua Chlorine I00m1 bottle. .
Aqua quick set (Turbidity Setting Agent) 100m1 bottle.
.Residual Chlorine Test Kit
H2S Vials (Microbiological Water Testing Field Kit) 1 No.
Residual chlorine test kit.