Trunk Mounted Mobile Coal Sampler with Ash & Moisture Analyzer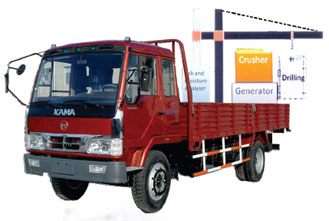 This is Equipment for collecting an unbiased coal sample from open railway wagons for quality analysis, which will obviate the drawbacks of the hitherto know prior art. Elimination of convention system of sampling method in which loose coal is collected from loaded wagons for its analysis.
Providing a sampling system to obtain an unbiased sample from a given quantity of coal that is accepted as a representative sample to both the seller and buyer. This is best accomplished by extracting of a true vertical core from the wagon. To provide instance ash and moister analysis report customer can utilize the coal for required calorific value of heat. Customer is getting coal from different areas can for required calorific value of heat.
Advantages:
The coal sample collection from loaded wagons will be providing a true random representative sample, which would be analyzed for quality determination.
Easy in handling and operation.
Allow fast and random samplings.
Not labour intensive, even one man can operate with an assistant.
Can collect the sample from the full depth of the wagon.
Truck mounted helps collecting the sample from anywhere and from any of the railway wagon in a railway siding.
It can take out the simple and easy to maintain.
Mechanism is sample and easy to maintain.
Can collect sample from trucks.
We can get quick analysis with ash and moisture analyzer.
Issue the print out analysis to the customer.