Aqua Quickset (Turbidity Setting Agent)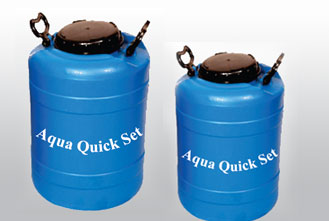 It is a unique formulation that enables fast setting down or sedimentation of suspended particles in the water replacing the common alum used today. Aqua Quickset used along with our Aqua Chlorine is a fast way of sedimentation suspended particles as well as effectively chlorinating water for hygienic use.
Available Packing 100 ml, 500 ml, 1 liter, 20 liter, 35 liter, 50 liter.